2
minutes read time
Pacific Asset Management (PAM), the asset management arm of Sir John Beckwith's Pacific Investments Group, has announced that it has hired the former Aberdeen Standard Investments' G10 macro rates team.
The investment team will be led by highly experienced investment managers Shayne Dunlap and Dr Richard Marshall, alongside portfolio manager Oleg Gustap, all of whom worked together most recently at Aberdeen Standard Investments. Prior to 2015 Dunlap and Marshall worked together for over 15 years at Mizuho on the bank's proprietary trading desk. The team specialise in relative value trading of G10 interest rates and FX.
Pictured left to right below;
Dr Richard Marshall, Shayne Dunlap and Oleg Gustap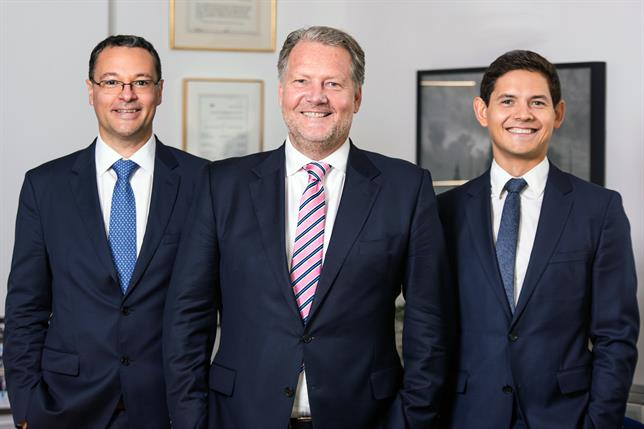 Matthew Lamb CEO of PAM said, "We are really excited to have Shayne, Richard and Oleg join the PAM team, they bring a wealth of experience and an outstanding track record. Clients continuously tell us they are looking for liquid diversifying strategies for their portfolios as traditional assets continue to make all-time highs."
Shayne Dunlap said, "From the outset we wanted a home where we could focus on our core skill – investing – this is exactly what Pacific Asset Management are providing. PAM has a very clear idea of what being a craft manager means, how to deliver differentiated outcomes to clients and how to grow the business in the right direction."
Dr Richard Marshall said, "All of this year's market's events are reactions to a tightening of USD funding as Central Banks reduce liquidity and raise rates. The tightening of liquidity will continue and we view these events as canaries in the coal mine for a very different decade ahead of us."
Last year PAM expanded its single strategy investment capabilities, targeted at institutional and wholesale clients, with the successful launch of a limited capacity, value focused emerging markets strategy. The Pacific EM Fund has raised over $200m in just 8 months.
Lamb continued "In today's industrialised world of asset management this is another excellent example of a differentiated solution we can offer clients. More of a craft business than industrialised one, but in our view, craftsmanship is what active management is all about."